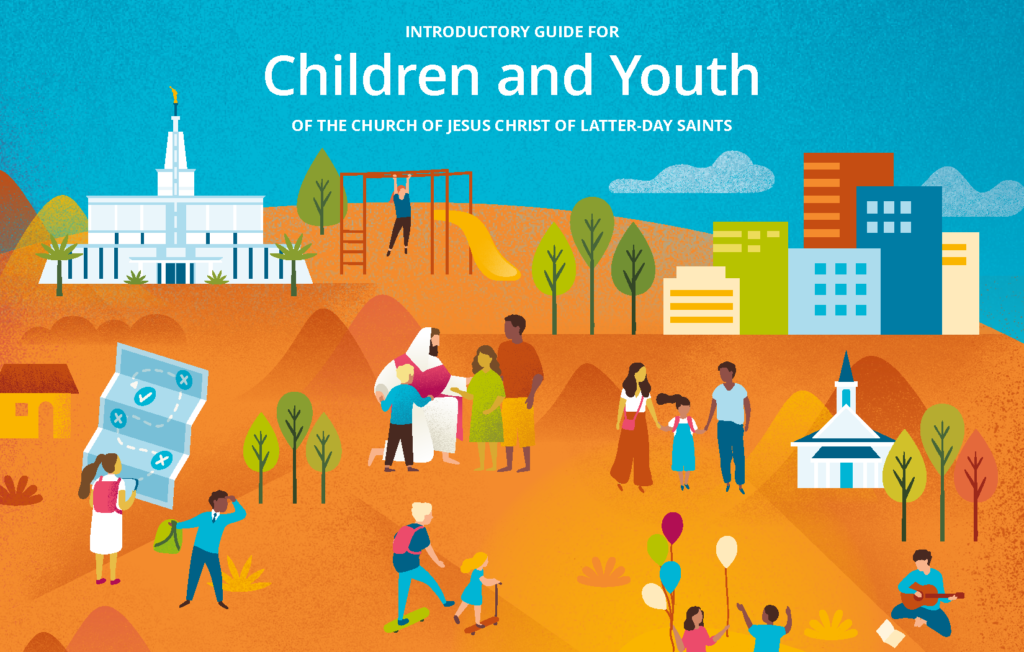 Picture taken from Children and Youth of the Church of Jesus Christ of Later-day-Saints guide
            We're excited that The Church of Jesus Christ of Latter-day Saints' New Program for Youth and Children to begin in 2020 (childrenandyouth.churchofjesuschrist.org) will be rolling out this Sunday, 9/29/19.  Our Goals with Kids workshops, book and coaching support engaged parenting, great parent/child relationships in all seasons and successful children becoming successful adults.
            The vision statement in the booklet that will be handed out to each family is "Strengthen the rising generation's faith in Jesus Christ, and help children, youth, and their families progress along the covenant path as they meet life's challenges."
            No matter what stage or age your children are in, this program was created with you in mind, to support your parenting skills.  And this isn't just for Mormon or LDS kids, this is for all kids.  (Well, really for everyone, since moms in our workshops are telling us they are learning about goals for themselves, too!)
"This effort has been designed especially for you and your generation," President Nelson tells youth in the video's introduction. "Over the years, the Church has provided a variety of efforts to help children and youth. We would not be where we are today without them. Now the time has come for a new approach, designed to help today's children and youth throughout the world. Instead of giving you many specific assignments, we are inviting you to counsel with the Lord about how you can grow in a balanced way. It will be rewarding and fun. But it will also take some effort on your part. You will need to seek personal revelation. You will need to choose for yourself how to act on it. Sometimes the Spirit may prompt you to do things that are difficult. I think you are up to the challenge. You can do hard things."
(https://newsroom.churchofjesuschrist.org/article/church-children-youth-program-vision-principles-september-2019)
In preparation for this Sunday School meeting introducing the new Program for Children and Youth,we suggest three things to do with your kids.
Talk to them about the meeting you'll be attending on Sunday.  Create excitement about this new initiative the Prophet is talking about for us as a family, careful not to create fear or anxiety about yet another goals program. Emphasize that the choice of goals will be theirs.
Talk about having a family meeting after Sunday School on Sunday or on Monday's FHE to talk about what you learned. This could even just happen at Sunday dinner!
Express your love as parents – this is always on the list of things to do with your children and youth!
Sign up for FREE Principle Bites, tips on goal setting with your children and youth