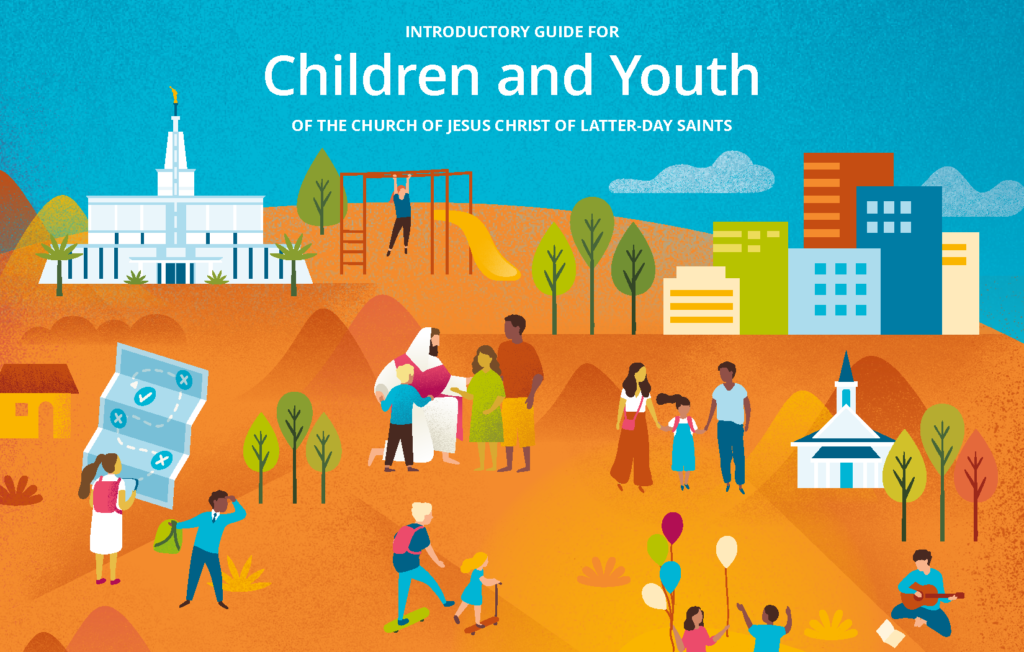 Picture taken from Children and Youth of the Church of Jesus Christ of Later-day-Saints guide
Sign up for a FREE Question Sheet, Ideas on how to start the conversation
            We're excited that we will be learning more about The Church of Jesus Christ of Latter-day Saints' New Program for Youth and Children to begin in 2020 (childrenandyouth.churchofjesuschrist.org) this Sunday, 11/17/19.  Our Goals with Kids workshops, book and coaching support engaged parenting, great parent/child relationships in all seasons and successful children becoming successful adults.
            In September each child and youth received a booklet encouraging them to set goals. Parents were also given a booklet to help them begin home-centered study and goal setting with their children and youth.  
            No matter what stage or age your children are in, this program was created with you in mind, to support your parenting skills.  And this isn't just for Mormon or LDS kids, this is for all kids.  (Well, really for everyone, since moms in our workshops are telling us they are learning about goals for themselves, too!)
            Join us in listening to the face-to-face with Elder Gong on November 17th to learn more about how parents and leaders can work together to build resilience, life skills, and confidence in our children and youth.
            The four areas to balance goal setting for children and youth are:
Spiritual
Social
Physical
Intellectual
            To begin, brainstorm with your child to get some ideas of goals they want to try. Encourage them to be themselves and write what they really want to try. Ask them what they need to prepare for in the future, whether it's a test next week or a mission in 6 years. Ask them what they are interested in. Don't squish any goal ideas. The idea for now is to help them learn how to set goals and put effort toward things they want in their lives.
            The Goals with Kids workshop, Goal Getters book (on shelves in January), and this website are all geared to help you talk to your kids about goals. For a free page of questions to get you started talking to your kids about goals, send us your email below.
Sign up for a FREE Question Sheet, Ideas on how to start the conversation