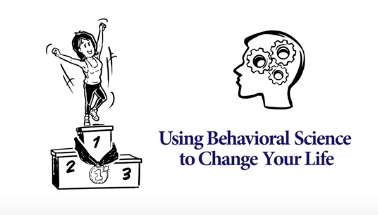 ]
One way to look at goals is through the Five Stages of Change. Think of a goal you have that you aren't working on or  something you think you should do. Right now you are in one of these five stages with that goal.
I Won't or I Can't – You're not even thinking about starting the goal anytime soon.
I May – You're thinking about starting sometime in the next six months.
I Will – You are planning to start within the month and are preparing things like buying running shoes and putting things in your calendar
I Am – You are engaged with your goals. Setbacks will occur, but you start again.
I Still Am – After six months of steady engagement, you goal has become part of your routine.
This whiteboard-video by Dr. Wendy Guess shows the stages of change in a short whiteboard video.
As a parent helping children set goals, you need to figure out which stage your child is in. Each stage requires different coaching techniques to help your child get closer to acting on the goal.
I Won't or I Can't
Agree that they have control over their choices
Brainstorm good reasons they might not want to do this goal
Accepting that your child is not ready to start this goal builds trust
Reframe excuses into positive challenges
Come back to the goal another time
I May
Spend some time weighing the pros and cons or costs and benefits
If the con list is large, consider choosing a smaller goal
Explore and Brainstorm more benefits to doing the goal
Connect the goal to their values and hopes for the future
Try thought experiment goals – what if I did, what if I never
Try tiny related experiment goals instead to move them closer to being willing
I Will
Ask the child to put their goal into words
Help them imagine the next action step
As needed, help them get resources they need to do the goal
Create more than one pathway to their goal to increase hope for success
I Am
Focus on how your child's strengths will help them accomplish the goal
Consider a goal buddy to work on the goal together
Be prepared for lapses and reframe them as normal and temporary
Be curious and learn from the process including mistakes and lapses
Celebrate and savor when things go well
I Still Am
If this is a habit goal like practicing an instrument or exercising, mix it up a little to prevent boredom
Adjust the goal as needed
For relapse, reconnect to their strengths and their vision
Dr. Wendy Guess (drwendyguess.com):  Stages of Change Whiteboard Video
Dr. James O. Prochaska and Carlo C. DiClemente (prochange.com): Transtheoretical Model (Stages of Change)
Margaret Moore, Erika Jackson, Bob Tschannen-Moran (wellcoachesschool.com): Coaching Psychology Manual